My son Nihar is suffering from Cerebral Palsy with difficulty of hearing and speaking, we admitted him in Inclusive Education program of Green field School 3 years back. Nihar is studying & enjoying every day at Green field with new teaching techniques i.e. Music, Yoga, sports & Speech therapies with his friends. We are happy to see him improving on many fronts of learning on daily basis.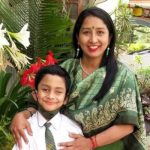 Usha Chettri -
Mother of Nihar
Special Thanks toGreen Field School (GFS) & its staff for being such a wonderful supporter, who always encourage my child and we as a parent. I am glad that my son is in such an amazing learning environment that fosters a positive attitude. Inclusion is the beauty of GFS. To see all children growing under one roof irrespective of their difficulty is wonderful.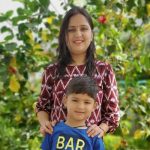 Preeti Bist -
Mother of Shivank Bisht
My children at Green Field School are learning many life longs kills along with regular studies everyday. We can see visible improvement in their performance and confidence level. The Management and staff are very cooperative and understanding.

Huma Abbasi -
Mother of Eliza & Liban
My child Siddhant is studying in Green field School. All the teachers are very co- operative and friendly. Siddhant is enjoying in school because of so many different activities. I am very thankful to the bprincipal & teachers for their lovely behaviour. Thank you so much.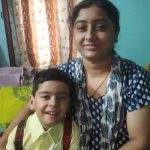 Ms. Suman Dabral -
Mother of Siddhant
Achiever

of our School
Skilled Students
Campus
Gallery
Take a quick look